Had 2016 Marketplace coverage? 3 Tips When Filing 2016 Taxes
Topics
If you enrolled in a Marketplace health insurance plan for 2016, you should have received tax
Form 1095-A, Health Insurance Marketplace Statement
in the mail. You also can get this form in your online Marketplace account, if you have one. You need this form to "reconcile" — meaning to find out if you used the right amount of premium tax credit during the year — your federal income taxes for 2016. Here are 3 tips: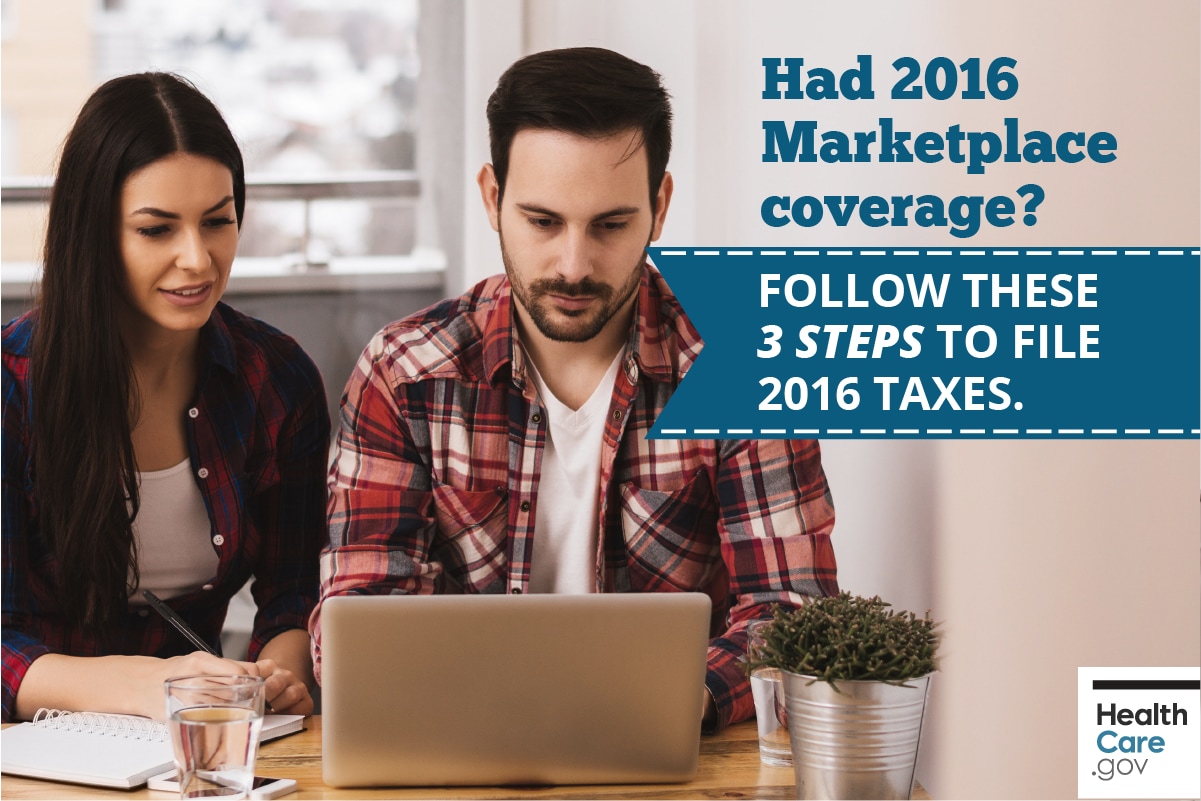 1. Make sure your 1095-A is correct
Read the instructions on the back and make sure everything is correct, including your "monthly second lowest cost silver plan (SLCSP) premium."
If you need to make corrections, contact the Marketplace Call Center. We'll send a corrected form. Don't file your taxes until you get a correct 1095-A.
2. Get Form 8962 to "reconcile"
3. Use your 1095-A to complete Form 8962
See our step-by-step guide to learn how to enter your information from your 1095-A on Form 8962.
Include your completed Form 8962 with your 2016 federal tax return.